5 Best Fashion Videos: Summer/Fall Edition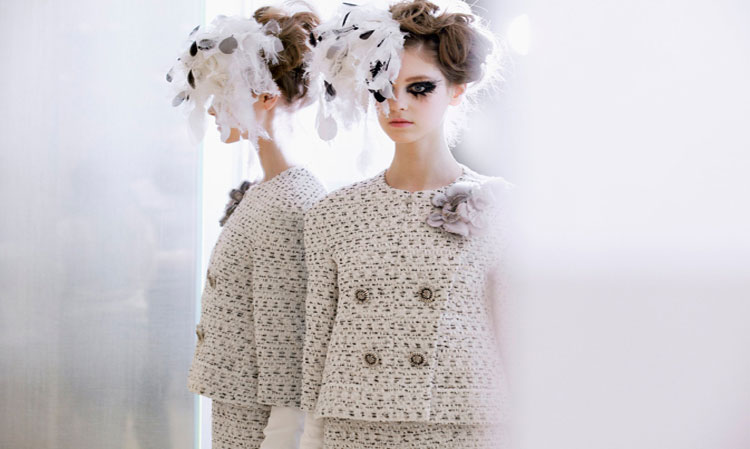 Dior Fall 2013 Couture:
There was a lot of talk this past week about race and fashion, especially surrounding Dior's FW/2013 couture show. Jourdan Dunn's curves got a lot of coverage this past week after she tweeted that she typically gets cut from a runway show because she's "coloured".
And then Prada got called out for casting Malaika Firth, "the first black model to be cast by Prada for almost two decades" in their Resort collection and Fall ad campaigns.
In the face of all this Raf Simons made a non-statement statement in the form of his couture soundtrack. His models walked the Dior runway to songs from Kanye West's Yeezy album, which some have called the voice of a neo-Black Power movement.
So in the end what was the show really like? SavoirFlair did a great job capturing the event at the eye of the press-storm.
———————————————————————————-
Lacroix Schiaparelli Suzy Menekes
The fashion world has been talking about Elsa Schiaparelli with increasing frequency over the past few years, tracking from Dolce & Gabanna's FW/2009 RTW collection that heavily referenced Schiaparelli to the 2012 Schiaparelli and Prada exhibit at the Metropolitan Museum.
All this has culminated in the debut of a limited 18-piece couture collection by Christian Lacroix for revived house. This Suzy Menkes interview for the International Herald Tribune and New York Times captures a special peek inside the designer's inspirations and process.
———————————————————————————-
Nowness Tory Burch
On perhaps the other end of the controversy spectrum, Nowness posted this lovely little short about preparations for the Tory Burch Fall 2013 show.
Catch an insider's glimpse of the energy that enveloped the Tory Burch Fall 2013 show in Tabitha Denholm's ethereal short. In addition to the designer herself, models Cara Delevingne and Julia Nobis, stylist Tabitha Simmons, hair stylist Eugene Souleiman and makeup artist Diane Kendal are the protagonists captured in the unveiling of the label's Gustav Klimt-inspired collection at New York's Pierre Hotel.
Jewel-tone colors, romantic prints and rich embellishment added to the luxe extravaganza, soundtracked here by wistful Canadian duo Blue Hawaii. "Tory is one of the most inspirational and hardworking women I know," marvels Simmons, who has worked with the designer on all seasonal collections since 2010. "She's incredibly sharp and notices every single element down to a microscopic level." This attention to detail has propelled Pennsylvania-born Burch from a philanthropist and entrepreneur to one of the foremost American designers of her generation. As Souleiman raves: "She has exquisite taste and the environment she creates has the same kind of sensibility. I love that she is a woman designing for women, and her collections are always based on her personal style."

Tory Burch: Making of a Show on Nowness.com
———————————————————————————-
Kronenbourg1644 L'aperitif design competition
It's not often that you'd associate beer with fashion, but the French brand Kronenbourg 1664 recently announced their top 20 finalists of the second annual L'Aperitif Fashion competition.
The competition aims to showcase young emerging Malaysian designers and places with winner in a three-month internship with a London fashion house.
Take a look at all the finalist videos on Kronenbourg Malaysia's YouTube Channel.
———————————————————————————-
Chanel Fall Couture 2013
Your weekly dose of Karl, from the Chanel FW/2013 couture show: "Fashion, especially French fashion, and haute couture has to be international.
This cannot be something local. You have to use an idea and bring it somewhere else. If you stay by respect of tradition, and things like this, with the same stuff… Forget about it."
It's the Kaiser's fashion world; we just live in it.